The Appyautism project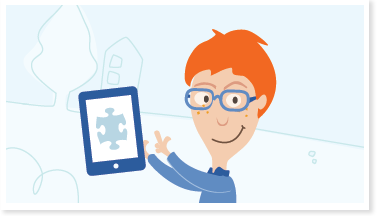 Appyautism
is intended for people with ASD, their families and all professionals that work with these people, offering a selection of the best applications for Windows and Mac computers and for Android, iOS and Windows Phone devices as well as a powerful search engine to locate the apps that best suit to everyone.
Every month we update the list with the latest news, and we also include references to academic and other articles on the use of these technologies for people with ASD. We seek to inform people about which is the best technology available at this time through a professional and an affordable approach.
How to use the page and the search engine
Appyautism includes a comprehensive database with more than 400 applications for Windows, Mac, Android, iOS and Windows Phone. The search engine allows you to find those apps that interest you more based on many criteria simultaneously: languages, device types, category (based on the usage), user's age, price…
You may also like to visit this website often to be up to date of the latest news and apps.
And if you're new to apps and software for ASD, take a look at our tutorial, where you can get an idea of the most relevant and representative apps for each category.
All prices are displayed in euros and refere to the full versions of the applications. Some developers indicate the prices just in dollars, have different prices for similar versions or offer discount campaigns, so the prices shown in AppyAutism should be considered just as an approximation. In case of subscription apps, the annual cost is the one indicated. If the developer does not provide pricing information, a cost of 0 € is stated but it is warned in the application description.