Criterios de selección de las aplicaciones que aparecen en Appyautism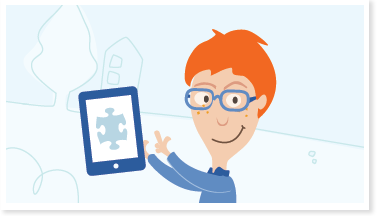 Appyautism offers a selection of applications considered especially useful for people with ASD and available for almost any platform: tablets and phones with Android, iOS or Windows, computers with Windows or Mac, and consoles. Not to mention applications located on web pages and therefore accessible from almost any device.
When selecting these applications, we start from the examination of extensive lists of applications already published and an exhaustive own research, by applying a series of criteria. AppyAutism, rather than posting the longest list of available applications, is trying to provide a list of particularly suitable applications.
The main criteria used were:
Specificity: There are more than 2 million applications currently available; we have focused on those that are specifically designed for people with autism, or especially suitable for them.
Categories Share: A significant number of applications for each of the categories defined.
Platform Share: An adequate number of applications for Android, iOS / Apple and Windows (PC and other devices). Web applications has also been included.
Functionality and quality: Apps have been chosen within each category looking for the higher functionality and higher quality.
But beyond those criteria, many others have been taken into account, including:
Downloads and references: An application that has been installed on many devices or is referenced on many lists and articles deserves an extra confidence. Además también se ha valorado positivamente las aplicaciones o proyectos recomendados o referenciados específicamente por familiares o profesionales del sector del autismo.
Evidencia científica: se ha prestado especial atención a aquellas aplicaciones que cuentan con evidencia científica probada. Cuando se da el caso siempre mostramos un enlace a la publicación referente.
Publisher or developer: The publisher of the application looks like a solid entity, has a website with information, respond to emails asking for information, etc. It is important, especially for applications to be used for many years (media apps, for example).
Updates: It is not a criterion to be included but to be excluded: Applications not updated to support newer operating systems and devices have been discarded.
Price: se favorecen las aplicaciones que siendo gratuitas ofrecen una funcionalidad atractiva. Pero no hemos querido incluir solo las gratuitas, hemos considerado que aquellas con alto nivel de calidad, interesantes y con un precio adecuado merecen estar también en este catálogo.
Languages: Appyautism is published in Spanish and English, so it is particularly appreciated when the application is available in both languages. Also, those applications supporting many languages are very appreciated too.
Age orientation: • Given the scarcity of applications for adults, we rated them particularly well.