Fundación Orange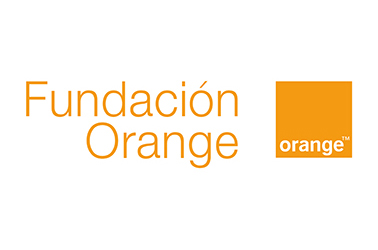 Believing that communication is vital to the development of society and the fulfillment of individuals,
Fundación Orange
is committed to promoting philanthropic projects in three main areas: disability, education and culture, in line with the Orange Foundation Group activities worldwide.In particular, Fundación Orange has a special focus on helping people with autism welcoming them with dignity, and fostering social integration. In addition, information and communication technology is used as an important tool in many projects to improve the lives of people with communication barriers.
More information: www.fundacionorange.es
iAutism
iAutism is a nonprofit initiative created by family members of people with ASD and professionals whose mission is to promote projects to improve the lives of people with autism spectrum disorders (ASD) by using new technologies. These projects embrace topics such as diffusion -like the iAutism website, dedicated to apps for people with ASD-, the development of new apps –like Happy Geese-, supporting developers to improve their apps and translate them into other languages –done with many developers-, and the research on the use of technology for people with ASD -like Selecting Autism Resources and Apps (SARA), a framework of criteria for selecting apps for people with ASD.
More information: www.iautism.info